Includes:
4" Display
Battery Charger
Wireless Radio hub
Tripod for mounting
(No storage case included, this is designed to fit into the case that came with your Model 357)
Runs over 8 Hours on per charge
Use it in the rain. Water Resistant.
4" Tall Digits, can be seen from 100' away
Bright LEDs can be read in direct sunlight
Pro Tournament Scales offers you the best 4" Remote Display on the market.
Our Remote Displays can be read in direct sunlight with a viewing angle up to 170 degrees. Our displays are equipped with radio receivers so they can be mounted up to 100 feet from our scales. Not only does it keep the crowd entertained and informed, it also eliminates any angler wondering if anything illegal is happening during the Weigh-in, since the weights are displayed live.
Easy Setup
Simply run power to the Remote and turn on your scale. All signs are pre-configured from the factory to work with The 357 Scale and Radio Transmitter
Radio Equipped
All of our Remote Displays are equipped with Radio Receivers. This clears up the clutter of cables, as well as provides you with the possibility of hooking up multiple Remote Displays
All Units Battery Powered
Along with our scales all of our Remote Displays are battery powered. Run your Tournament without the mess of cables running everywhere.
2-Year Warranty
All LED Remote Displays have a 2-Year Warranty. We will repair or replace any LED Remote Displays that fail due to manufacturing defects for a period of 2 years.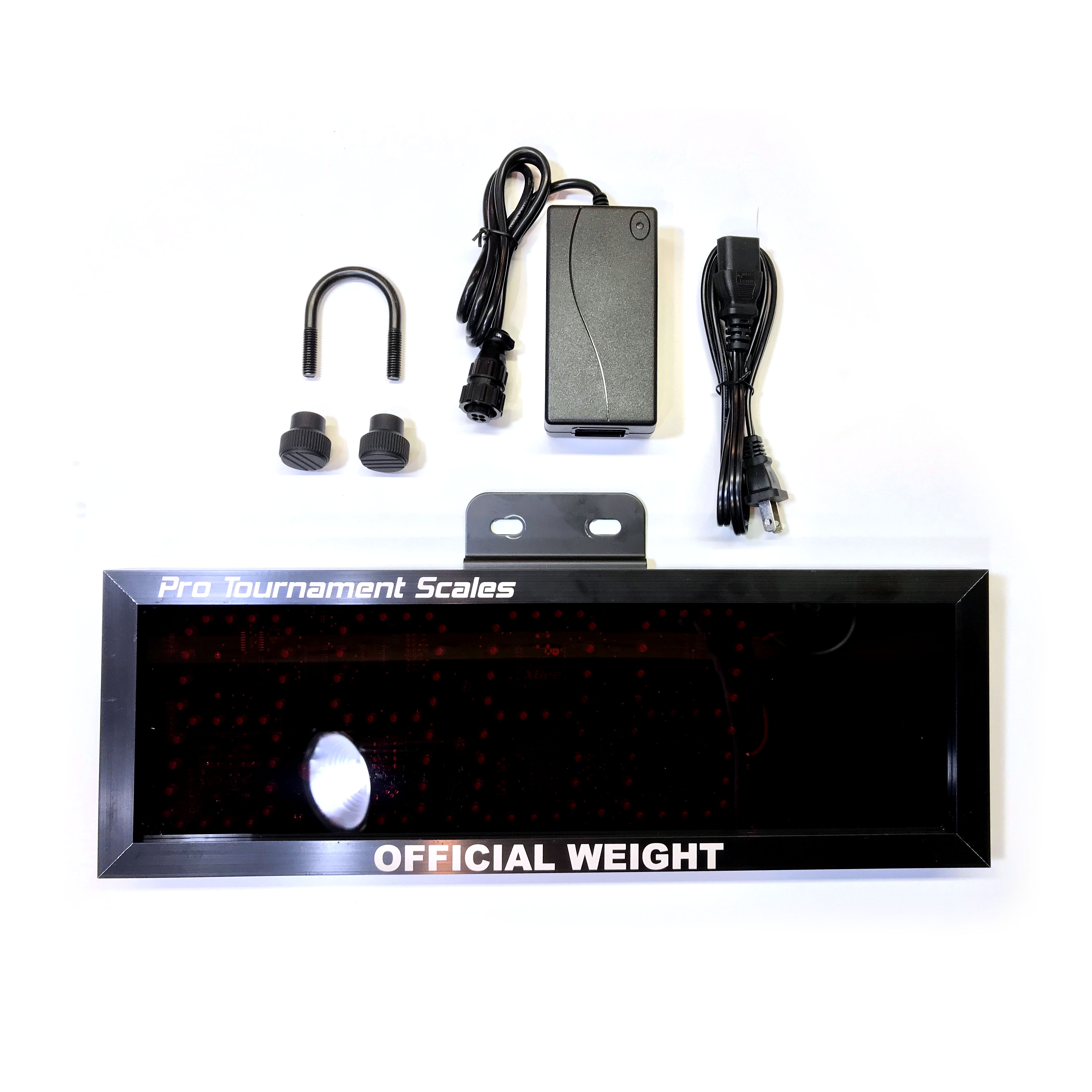 What's in the Box?
4" LED Display
Lithium-ion Battery Charger
Tripod
357 Radio Hub
Mounting Bracket and Hardware
Warranty
Remote Display
Remote Display Battery